Bay Area Residential Solar Panels
About Residential Solar Panels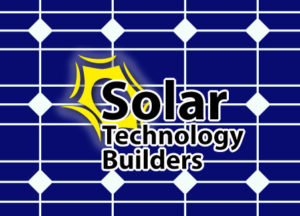 One homeowner put the problem of installing solar panels this way, "It was going to cost me $30,000 to install panels on my roof. I was short $29,000." The high upfront investment has been the major barrier to generating solar power on our rooftops. This barrier has now melted away.
Recently, solar companies developed a new business model. They buy the residential solar panels for you and install them for free. You use the solar power and draw significantly less from your electric company. You make a monthly lease payment to the solar company and pay a significantly reduced monthly bill to the electric company. The two bills combined are typically less than your electric bill pre-solar. Over the years, the cost savings increase as electric company rates trend up.
Homeowners save electricity and save dollars. They also become part of the clean energy solution rather than the carbon-based energy problem. Homeowners with solar panels generate the most energy on the very days that their cities need it most — hot summer days when people are running their air conditioners.
Is your roof suitable for solar energy?
Three factors contribute to your home's suitability for leasing solar panels:
Your roof's sun exposure
Significant electric bills
Good credit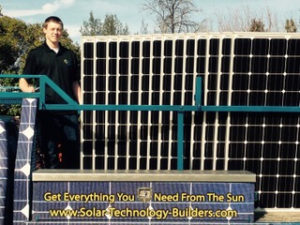 One way to find out if your home is suitable for solar is to give the Bay Area electricians at Rortech Electric a call. If possible, have some electric bills handy. We'll look at the orientation of your home on a satellite map. Taking into account your current electric bills, we'll be able to tell you if leasing solar panels is likely to bring your electric bills down. If so and you're interested, we'll recommend a solar company with which you can discuss your home's potential for solar. Call us at (415) 499-7704. You can soon be generating your own clean electricity from the sun!
How will the panels look?
An solar company team will design the panels to suit the look of your home. Each panel installation is custom-designed to capitalize on the sun hitting your roof and to fit the architectural style of your home.
What about maintenance?
Solar panels don't require a lot of maintenance because they have no moving parts. If you're leasing, the solar company has the responsibility to fix or replace any component that fails. Solar companies also insure the installation. Click for answers to other questions about the everyday experience of generating your own solar electricity.
Will my family have electricity 24/7?
Yes, upon installing solar panels your home will remain connected into the electric grid. But you'll only draw energy from your electric utility company when the solar panels are generating insufficient electricity. For example, at night and on overcast days, your electrical system will switch to pulling power from the electric utility. Your electrical system will switch back and forth automatically with no effort on your part.
Can I sell solar power to my electric utility?
Yes. On sunny days, your panels may generate more electricity that your family needs. At those times, your electrical system will automatically switch to routing excess power into the electrical grid and sell it to your electric company. Your electric meter will literally spin backwards as it records the routing and sale of this power to the electric company. The sales will be reflected in your lowered electric bill.
Will there be any consequences for my roof?
Solar panels give added protection to your roof against sun and weather. However, solar companies recommend that the roof be in good shape prior to installation. If over the years, any work needs to be done on your roof, for a fee, the solar company will remove the panels and then re-install them after the work has been done.
What if I want to sell my home before the lease is up?
If you decide to sell your home before the lease is up, your solar panels will likely increase its value. If the new owner wishes to take over the lease and has good credit, there's some simple paperwork to do. Alternatively, you can prepay the lease and include it in the price of the home.
How will I know how much electricity my roof is generating?
The solar company will provide you with on-line monitoring of the power generated by your solar panels. You and the solar company will be alerted to any reductions in power generation. This will allow you and the solar company to fix the problem.
How does a Performance Guarantee work?
The solar company will give you a solar power generation figure in writing prior to installation. If power generation is not at least as high as promised in writing, the solar company will pay you the difference.
What are my options for financing?
Pay no money upfront and lease, with a likely immediate lowering of your monthly energy bill
Make a down payment, customized by you, and reduce your monthly energy bill further
Pay the entire lease upfront and make no monthly solar lease payment
Purchase a solar panel installation
In some utility districts, solar companies offer a zero money upfront panel installation along with a Power Purchase Agreement [link to FAQs] rather than a lease. This is similar to a lease with similar reductions in monthly energy bills.
The first step in determining which option will work best for you is to find out if your home or business is suitable for generating solar power. Call us at (415) 499-7704 and we'll look at your roof on a satellite map. Once we've calculated that solar power will probably save you money, we'll recommend a solar company. The solar company will be able to go over with you your financing options and which will work out best for your particular situation.
Call Now
(415) 499-7704
Rortech Electric
Your San Francisco Bay Area Electrician Since 1980
Fully Bonded and Insured
Licensed Electrical Contractor, License:
500138
Tel: (415) 499-7704
8 am to 5 pm