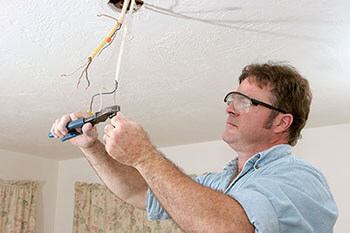 Bay Area Lighting Installation Services
About Lighting Installation
We provide lighting in 5 styles:
1. Low Voltage Lighting
2. Track Lights
3. Traditional Light Fixture
4. Outdoor Lighting
5. Recessed Lighting
An easy and inexpensive way to change around a room is to install new light fixtures. The lighting in a room can affect the moods of the people entering it. With a swap out of a fixture, the addition of a lamp or a dimmer, or simply just changing the light bulb, you can bring feelings of comfort, warmth, different energy, or calm and secure.
When it comes to lighting there are three basic types: ambient, accent, and task. If you're talking to a lighting designer, they'll usually recommend trying to use all three types in every room. You can give a room more interest by combining all three types of lighting in a room and using different sources (incadescent, halogen, and fluorescent).
Ambient lighting, or "everywhere" light, illuminates a room. The most common ambient lighting are table and floor lamps, ceiling fixtures, chandeliers, and recessed lighting.
For decorating or dramatic effects, use accent lighting. This type of lighting will "accent" the different features in your home. If you have artwork or details you want to highlight, the installation of accent light will work perfectly. Wall sconces, vanity lights, track lighting, and pendants are the best fixtures used for accent lighting.
In order to brighten up a work space, task lighting can help a lot. Best used in the kitchen, home office, or reading space, these types of fixtures include lamps, pendants, and under-cabinet lighting.
The technicians at Rortech Electric are happy to help out with your next lighting project. We can help you understand exactly what is available so you can pick out the best lighting for your unique style and situation. Rortech Electric, your electricians in Bay Area, takes pleasure in providing the best fixture for the needs of every customer.
Call Now
(415) 499-7704
Rortech Electric
Your San Francisco Bay Area Electrician Since 1980
Fully Bonded and Insured
Licensed Electrical Contractor, License:
500138
Tel: (415) 499-7704
8 am to 5 pm