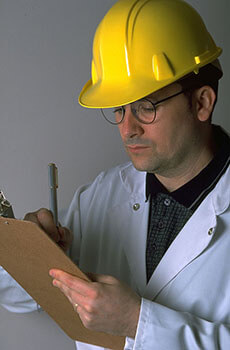 Bay Area Free Home Safety Inspection Replacement
About Free Home Safety Inspections

It can be hard to tell if there are issues with your electrical system until it starts acting up since the electricity hides behind the walls. This allows you to feel comfortable in your home, but can also lead to problems when you need to troubleshoot something that is going wrong.
The NFPA, or National Fire Protection Association, has said that electrical issues are the biggest cause of damage to properties due to fires in the United States. Also, appliances that are plugged into improperly installed outlets are one of the largest causing of electric shocks. Luckily, these problems can easily be addressed with a simple home safety inspection.
If you fear that your home may have unknown electrical hazards, ease your mind today. We can quickly schedule a free home safety inspection for your entire electrical system. This audit is quick, but it may identify some very dangerous electrical problems in your home.
Our electrical home safety inspection gives homeowners a thorough understanding of your electrical system. We will ensure that all the wires and appliances are meeting the electrical code. When our electricians have completed the inspection we will provide you with a detaile report showing any issues that require immediate attention as well as any available improvements or upgrades.
The technicians at Rortech Electric recommend having a safety inspection when major events in home ownership occur.
When you are purchasing a new home
If your home is 40 years old or older
When you add a large appliance
After or during a major home renovation
We offer all of our customers free safety inspection coupons after each job. We invest in our clients and our wider community by training home inspectors and private individuals in electrical safety. An electrical home safety inspection will provide you with the following:
Help with energy and cost savings
Peace of mind when purchasing a new home
Insurance risk assessment requirements
Reduction of fire or safety hazards
Recognition of outdated or hazardous wiring such as knob and tube or corroded wires
Please give Rortech Electric a call during normal business hours to learn more about the safety of your electrical system. We service all of Bay Area and the surrounding area.
Call Now
(415) 499-7704
Rortech Electric
Your San Francisco Bay Area Electrician Since 1980
Fully Bonded and Insured
Licensed Electrical Contractor, License:
500138
Tel: (415) 499-7704
8 am to 5 pm