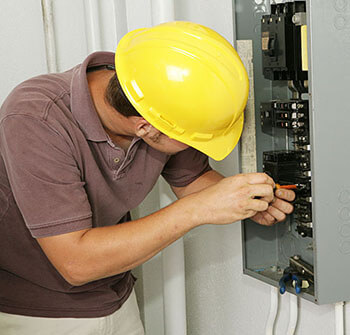 Bay Area Grounding Electrical Wiring
About Grounding Electrical Wiring
First off, what is grounding? When electricity is grounded, this means that it has the best way to escape to the ground from the service panel. Normally the electrical current flows from the panel to wherever it is needed. There is a neutral wire, which is just a return path for current that is not used, and a ground wire which allows the electricity to safely return to the ground without causing danger if there is a short circuit.
Simply put, grounded electrical systems are safer than ungrounded systems. Grounded systems are designed to send excess electricity into the ground in the event of electrical malfunction. This protects your friends and family from shock, as well as increases the lifespan of your appliances and electronics.

How can you know if your system is grounded? If your home was constructed before 1950, it may or may not be grounded. Houses built after 1950 are almost always grounded. If you are in doubt and want to know for sure, give Rortech Electric, your Bay Area electricians, a call for a free consultation.
Call Now
(415) 499-7704
Rortech Electric
Your San Francisco Bay Area Electrician Since 1980
Fully Bonded and Insured
Licensed Electrical Contractor, License:
500138
Tel: (415) 499-7704
8 am to 5 pm