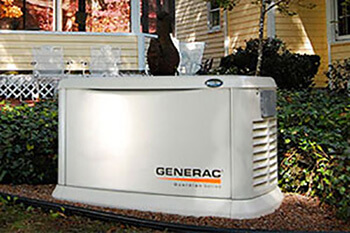 Bay Area Generator Installation
About Generator Installation
As our reliance on technology grows, so does our need for electricity. We have grown increasing attached to electricity from air conditioners to refrigerators. So what happens in emergency situations when the power goes out? During a storm or a black out, we may find ourselves stuck in the dark.
To keep connected to the outside world during dark times, a backup generator might be the best bet. Backup Generators are designed to restore power to a home or business when the electricity goes out. Small generators are strong enough to power important appliances like lights and refrigerators. Larger generators can power entire buildings. It may be worth it to install a generator for your home. An emergency generator can be a great help in a time of need.
These whole house generators are a lot like the people who use them. They come in many different shapes and sizes, makes and models. Just like people need to go to the doctor, the generators need to be maintained and repaired as well as installed by a professional electrician.
Our generator installation process is simple. We start by building your generator pad. Then we buy the generator that you want. Finally we quickly install it into your existing electrical system. We are happy to talk about all of your options over the phone. Save yourself and your family hours and days without power with a new generator that fits your needs.
Do you need a whole house generator?
Backup generators are designed to provide you with a sense of convenience. Should the power go out during the day, the generator is there to make sure you are comfortable that your day goes by interrupted. If you live in an area that frequents power outages due to storms or blackouts, then a whole house generator might be great for you.
What type of generator should I get?
There are different types of generators out there. Some run on different fuel types such as gas or diesel. These are different than portable generators which can just have devices plugged into them. Whole house generators must be wired into your electrical system. The right generator for you depends on your home's needs.
Contact Rortech Electric, your Bay Area electrician, today for all your generator installation and maintenance needs.
Call Now
(415) 499-7704
Rortech Electric
Your San Francisco Bay Area Electrician Since 1980
Fully Bonded and Insured
Licensed Electrical Contractor, License:
500138
Tel: (415) 499-7704
8 am to 5 pm