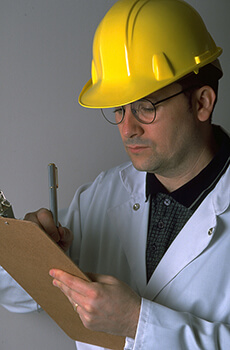 Bay Area Free Home Safety Inspection Replacement
About Free Home Safety Inspection
We can perform a free home safety inspection if you fear that your house may have undiscovered electrical hazards. This will be a quick audit scheduled at your convenience. Though we offer this service free of charge, we may uncover dangerous electrical problems in your home.
Whenever we do a job for one of our customers, we give them a free safety inspection. Home owners may not realize that the greatest fire dangers might be hiding inside their walls. It's unfortunate that so many homes are often consumed by electrical fires. One of the biggest keys to stopping fire damage is to make sure your electrical system is functioning properly.
Our electricians will finish every job by checking your electrical system to make sure it is up to par. The following risks pose potential fire danger:
Outdated Systems – Homes constructed before the 1950s were wired with cloth-insulated wiring. As the years pass and the insulation deteriorates, the wires are exposed and have the potential to start fires.
Aluminum Wiring
Constantly Tripping Breakers – It's generally a good thing when your breaker trips as it shows that the safety features of your electrical system are working. But when the breakers are constantly tripping, it may be time to check out why before it causes damage.
Outlets Overloaded – If you find yourself using more and more extension cords, it may be time to add in some more outlets in your home. A potential fire may arise if too many extension cords are brought into the picture.
Don't think that this home safety inspection will take all day! Our electricians are very professional and can complete the electrical inspection in a timely manner. This will not only safe you time and money now but can help save you from many issues in the future.
Please call your Bay Area electricians, Rortech Electric, during normal business hours if you have questions or concerns about your electrical system.
Call Now
(415) 499-7704
Rortech Electric
Your San Francisco Bay Area Electrician Since 1980
Fully Bonded and Insured
Licensed Electrical Contractor, License:
500138
Tel: (415) 499-7704
8 am to 5 pm