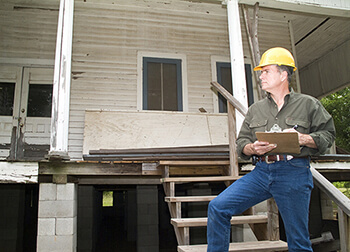 Bay Area Commercial and Residential Restoration
About Commercial and Residential Restoration
Natural disasters can cause a lot of problems. It can be hard getting life back on track when tragedy happens. At Rortech Electric, we try to help quickly restore normality and power to your home. We also help businesses who have experienced a loss to help get you and your employees back to working in no time at all.
Weather can be unpredictable. From floods to fires, these natural disasters can cause great damage to your home and family life. Even though California doesn't experience much rain, when it does come it can cause the most damage. Rain can come into your home through a damaged roof or broken windows. This can cause a lot of electric damage and potentially cause your family harm. If left untreated for too long, the structure of your home may become unstable. It is important to call right away if you are noticing water entering your home.
Fires are more common in the state of California due to the high and dry temperatures. Total loss can be experienced after a wild fire happens but we're here to help. We will treat your job with care to get you back to normal after these devastating events.
Rortech Electric, your Bay Area electrician, has completed many residential and commercial renovation and restoration projects over the years. We have helped property management offices restore buildings to their original states as well as upgrading them with new technologies. If you're looking to update your home, business, or property, give us a call today!
There are multiple facets that go into successfully completing a restoration project. Electricians who are professional and knowledgeable are necessary to troubleshoot and complete the project. We are confident we have the skills necessary to upgrade and restore electrical systems in your residential or commercial buildings.
The technicians at Rortech Electric are commited to helping you get your life back on track after a natural disaster strikes. We will talk you through the job so you are completely happy and satisified with our work. You will be kept in the loop every step of the way so you can feel at ease during the process.
Call Now
(415) 499-7704
Rortech Electric
Your San Francisco Bay Area Electrician Since 1980
Fully Bonded and Insured
Licensed Electrical Contractor, License:
500138
Tel: (415) 499-7704
8 am to 5 pm