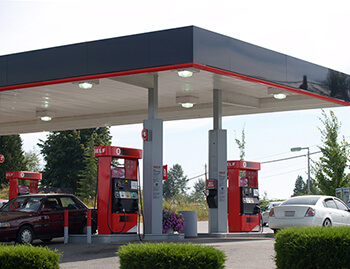 Bay Area Commercial Electrician
About Commercial Electrical
If you need to hire an electrician for your commercial electrical project, you need someone with the tools and experience to handle the job. Commercial projects require more skills and know-how than residential electrical projects, even though many of the challenges are similar. You will need a skilled commercial electrician for your business who you can call at a moments notice.
The projects that commercial properties need done differ greatly from typical residencial repairs. Commercial electrical wiring also differs from residential wiring in terms of load demands, energy needs, and even setup. The procedures required as well as classes of materials use also differ.
While residential wiring is completely covered within a sheath insulation, commercial wiring wiring uses a three phase design. In these electrical systems, there are two 120 bolt legs and one 208 volt leg. This allows for less workload and a higher output for a better efficiency and allows equipment to last longer.
In the commercial environment, power demands are increase which is while a higher voltage is required. The insulation in commercial wiring is often higher as well. Commercial insulation is called TTHT or thermoplastic, high-heat resistant, nylon coated, and it helps protect from gases and liquids that can cause corrosion.
Why should you choose Rortech Electric as your commercial electrician?
We stay current! All of our electricians are fitted with the latest tools and technology to keep you and your business safe.
We have the information! We have the most knowledgeable electricians to ensure your business will succeed. Our electricians specialize in the electrical needs of commercial properties.
We get the job done! Our electricians are trained to get the job done correctly the first time around. This will save you time and money and get your business up and running as quickly as possible.
We do the paperwork! Our team has been around for over 30 years. We know how to pull permits and handle inspections so you don't have to worry about a thing.
We provide up-front, no hassle pricing! The electricians at Rortech Electric are able to provide you with accurate up-front pricing so you can decide the best route for your company.
Our team has the skills, equipment, and support to guarantee a job finished on time and within your budget. Your Bay Area electrician, Rortech Electric, can help with any questions you might have.
Call Now
(415) 499-7704
Rortech Electric
Your San Francisco Bay Area Electrician Since 1980
Fully Bonded and Insured
Licensed Electrical Contractor, License:
500138
Tel: (415) 499-7704
8 am to 5 pm